Don't Shoot Me Patch (Range Essential Patch)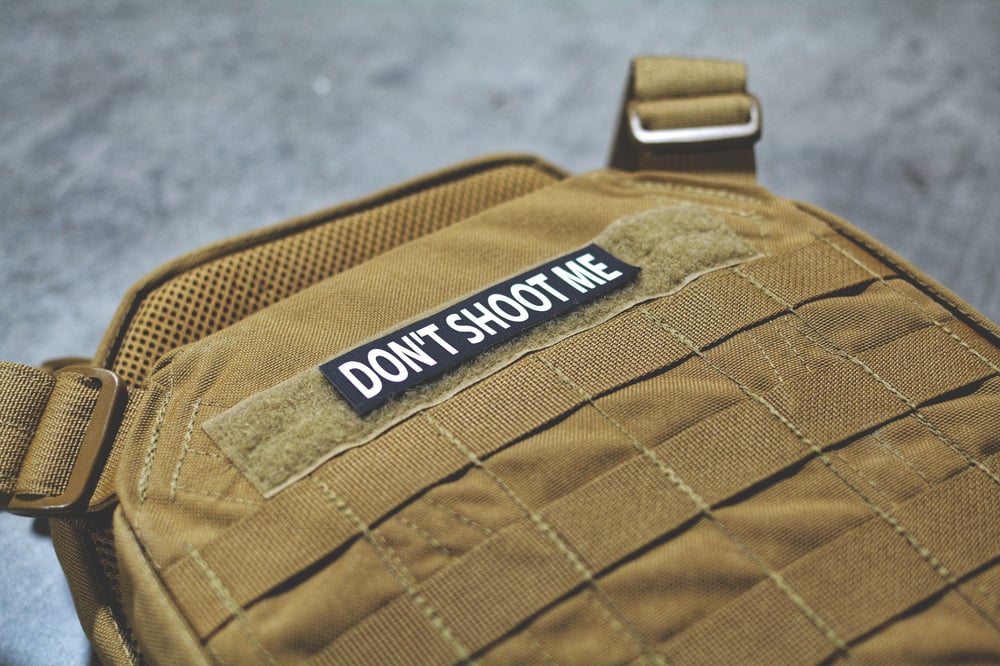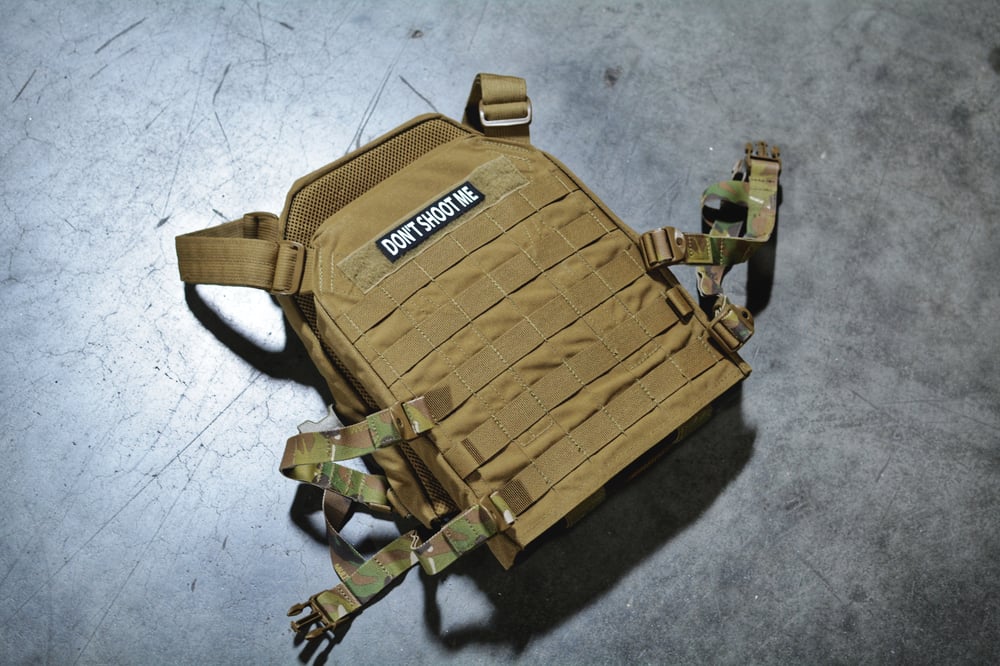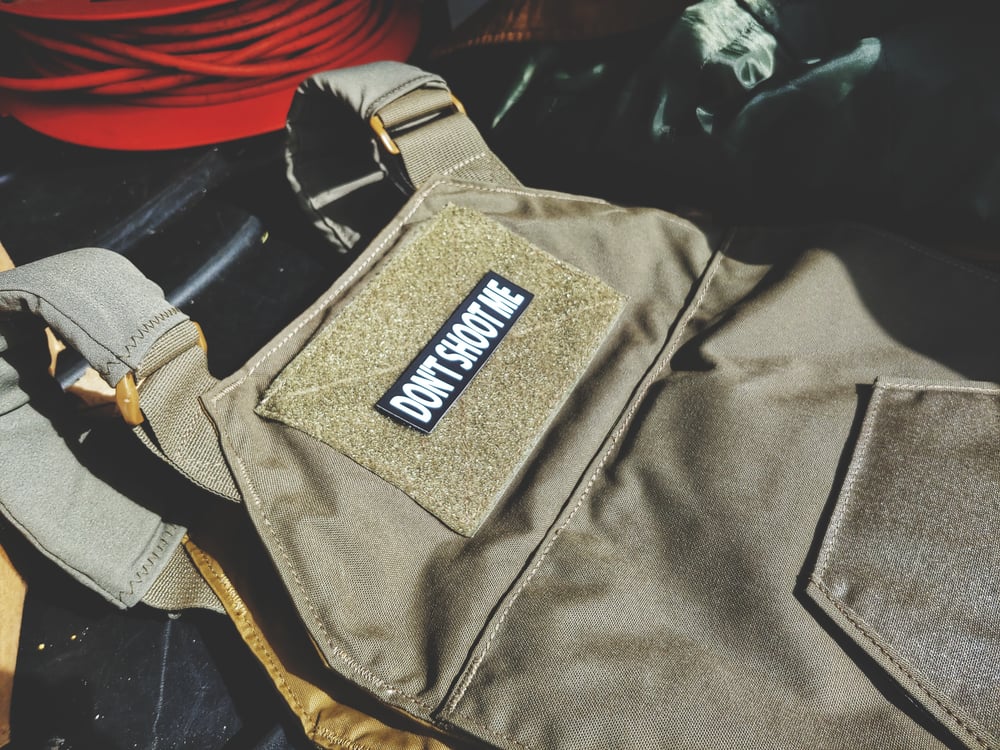 I mean, you better not. The Range Essential Patch is what you need to be safe out there!
Made as a joke for my friends who get shot at. Popular with my RSO and LE buddies so now due to demand, they are now a stocking item.
Fits onto any plate carrier or cap as long as it has 1"x4" patch space.
Stocked in house.
MADE IN THE US.
Made of flat matte PVC
Fade Proof
Water Proof
Durable abrasion resistance
UV resistant
MADE IN THE US