Saint JMB Propaganda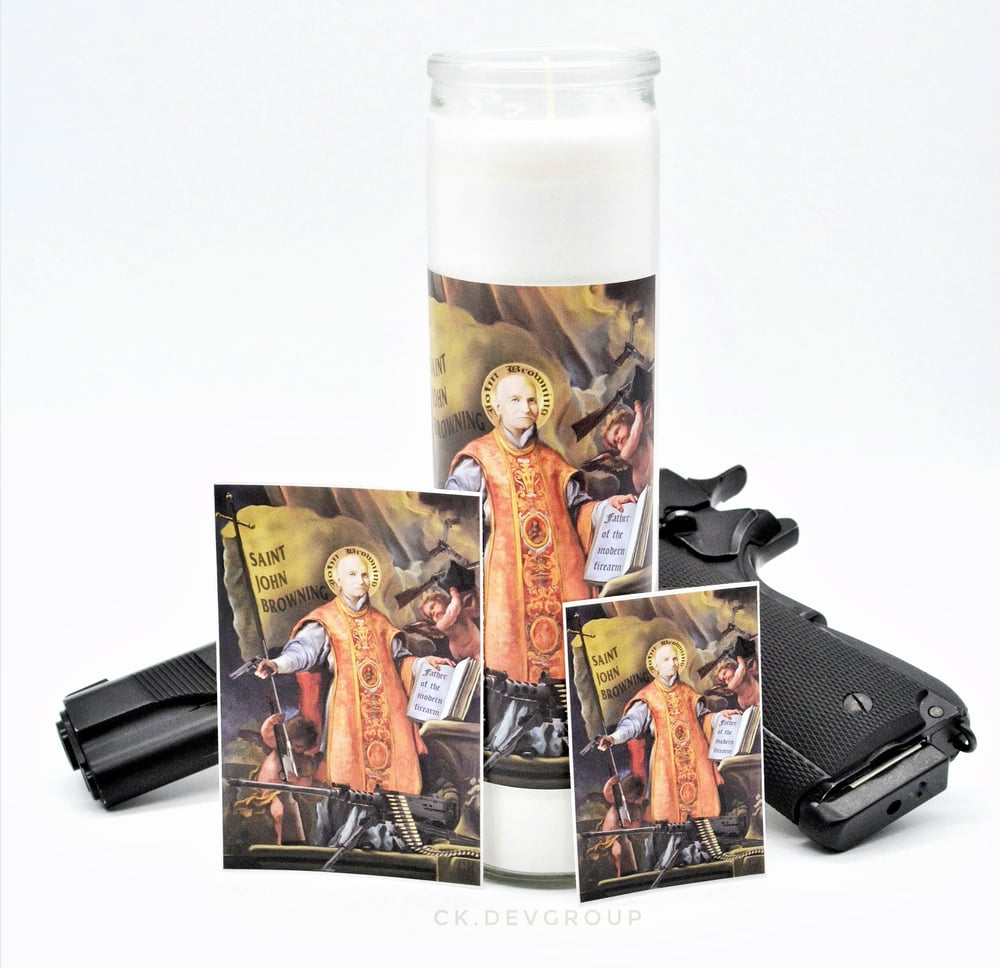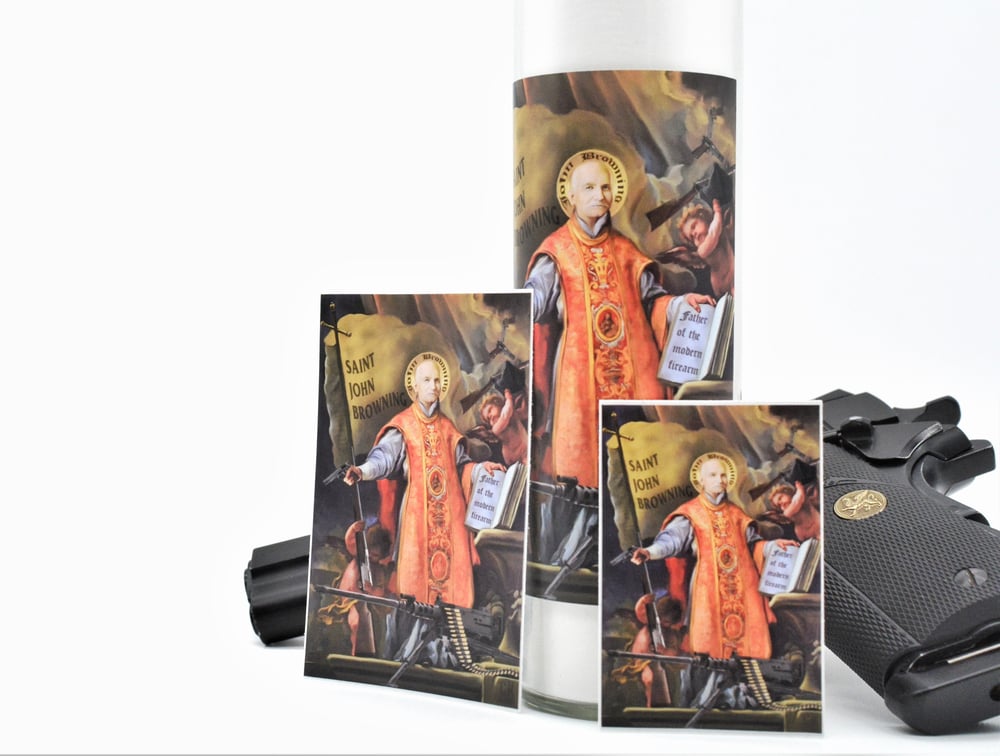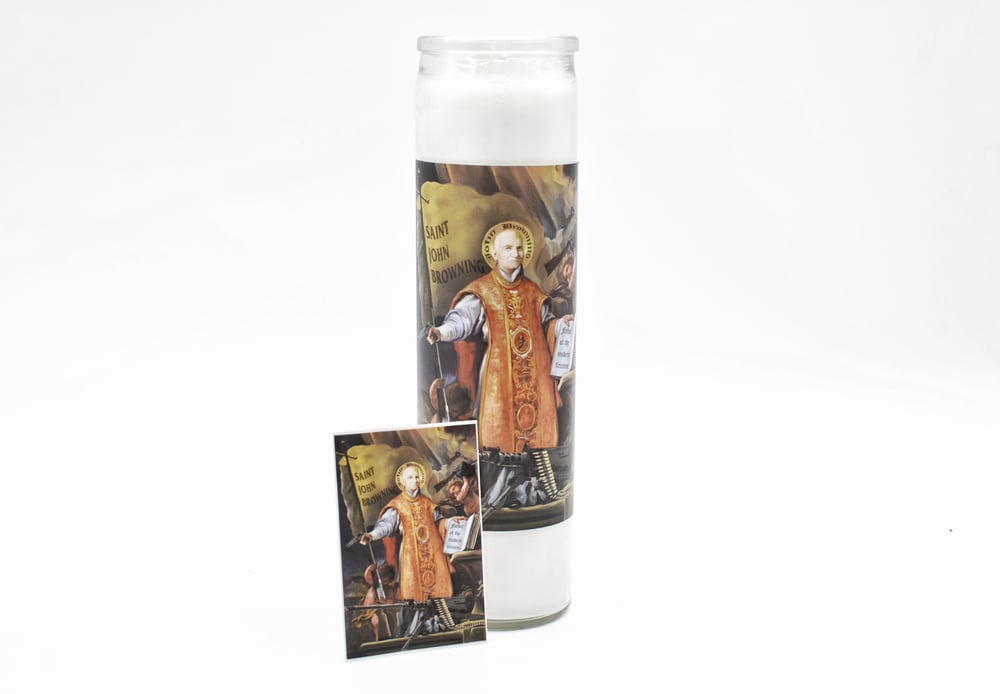 His Holy Saint, John Moses Browning. Have protection against unholy jams for your 1911, HiPower, A5 shotgun, M2 or lever gat!
Adds fudd lore lube to help cycle 45ACP and heathen 9MM.
Perfect for on your gun case, holster or anywhere else you need his grace!
Features:
Printed on thick vinyl with a thick laminate cover.
Safe against UV rays, wind and water.
Dimensions:
4" x 2.75"
3" x 5"
PRINTED IN THE US
Saint JMB Vinyl Sticker (2.65 x 4)

Saint JMB Prayer Vinyl Sticker (3.25 x 5)